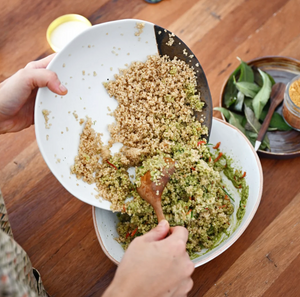 WILD & NOURISHING WHOLEFOODS MENU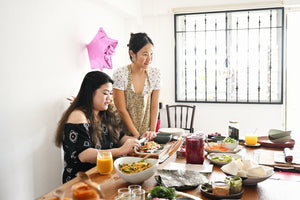 LEARN GUT-FRIENDLY & IMMUNE-BOOSTING WAYS TO COOK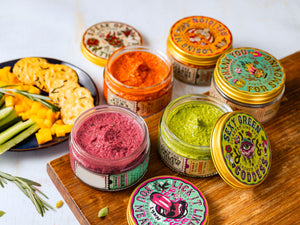 WHY LOADED GUN?
We use a variety of legumes, nuts, seeds, vegetables & fruits to help balance your gut, which is the main driver of your mood and emotions. When your gut is disrupted, it results in irritability, fatigue and even overeating.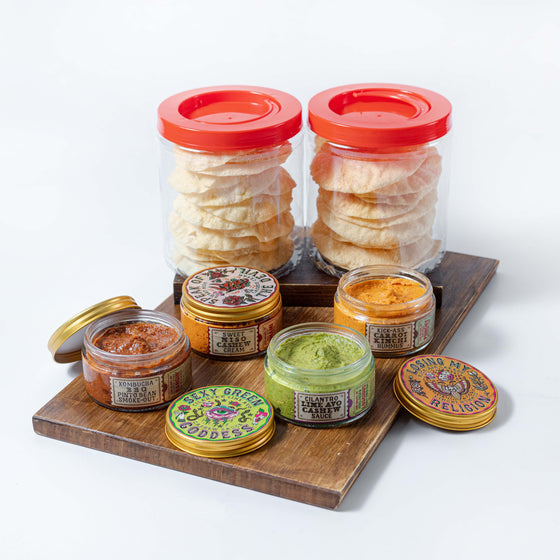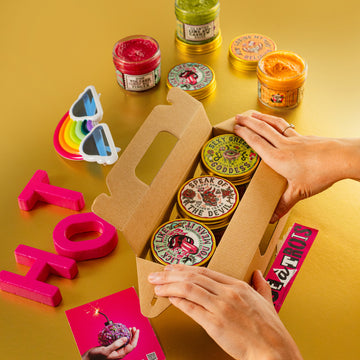 dairy, gluten-free
FLAVOUR BOMBS FOR ROCKSTARS
Our flavour bombs can be used straight-up as dips, eaten with veggie sticks, crackers and crudites. They also function as pasta sauces, condiments, sauces, marinades or even as fillings for dumplings and raviolis.
WHY HEAL YOUR GUT?
🤍 Improved digestion
🤍 Stronger immunity
🤍 Inflammation reduction
🤍 Weight management
🤍 Clearer skin
🤍 More energy to own the day 😎
Our Services
Private Dining
Rumble in the Jungle! Our space is available for private dining. You can either book it out exclusively for a maximum of 4 pax, or opt to come for our communal dining nights. Drop us a line for deets!
Cooking Classes
Learn the ins-and-outs of what it means to love your gut. Make your own crazy-flavoured dip & bring home exclusive loaded gun swag created just for this class.
Shop Online
Our range of dips & patties will zoosh up your kitchen. Or order them for parties. Your friends will adore you.
"If it was grown on a plant, not made in a plant, then you can keep it in your kitchen"
Look Ma, we're in the news 📰